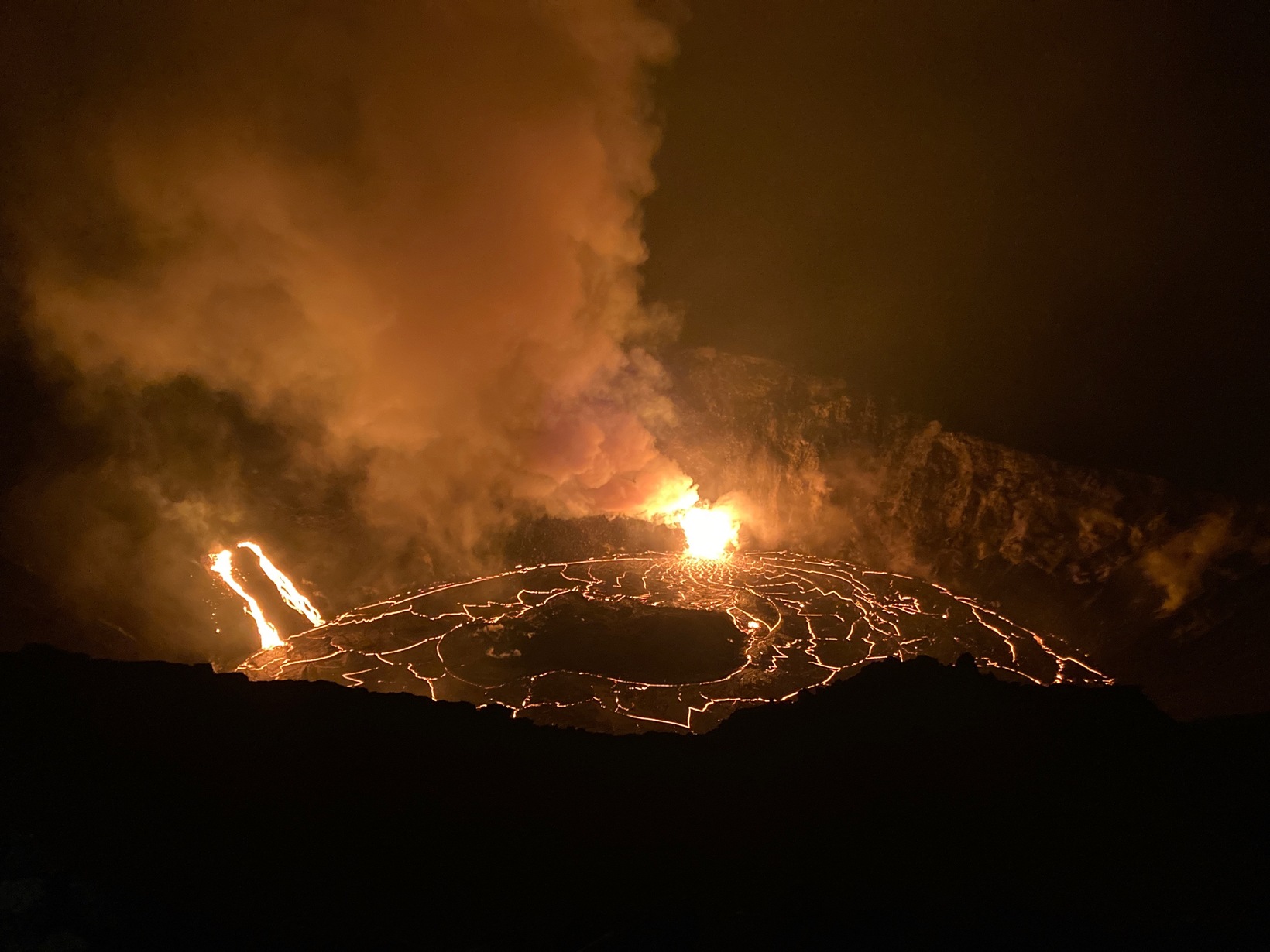 The Lava is back!
Are you ready for the lava adventure on our island of Hawaii?
Two crater vents continue to feed a growing summit lava lake, which continues to rise.
The USGS Hawaiian Volcano Observatory is still capturing some unique video of the eruption, as the scientists maintain a 24-hour watch from the crater rim. Like this glimpse of a wind vortex on the lava lake, which was strong enough to rip up pieces of the lake's crust.
The scientists are also taking to the sky over the caldera, for a bird's eye view.
There has been no significant change in the eruption, and summit tiltmeters continue to record steady deflationary tilt.
As of just after 7 a.m. Thursday morning, the lava lake surface is was 1,483 feet below the crater rim observation site, indicating that the lake is 554 feet deep. Scientists estimate the lake rose 39 feet in just under 24 hours.
The last major eruption of Kilauea was in June 2018. Lava flowed for more than four months and covered an area more than half the size of Manhattan 80 feet deep.
This is a great time to go, book our lava campsite in Big Island soon, we are approximately one hour away from the national park. Please keep up to date on the latest information and news. You must bring your own gear or camper with you. We don't supply anything but the land, there are no facilities on property. Mahalo